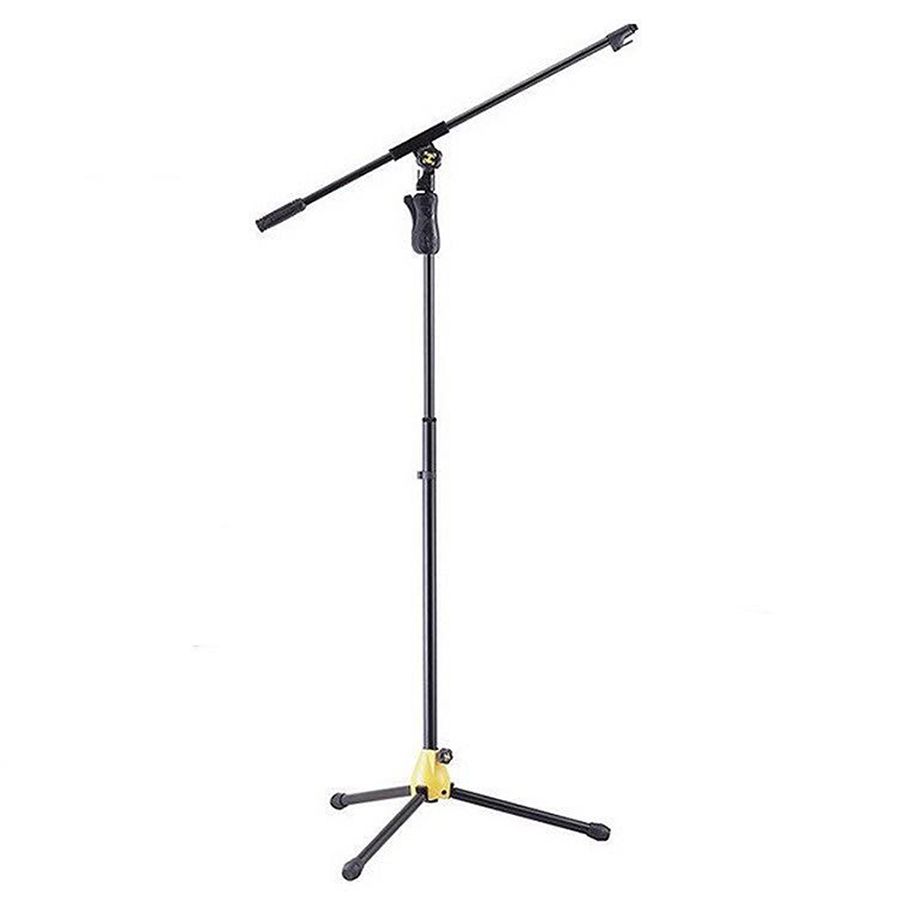 Specification

Quik-N-EZ Adaptor - push the lever up or down to quickly mount the Quik-N-EZ Adaptor to the mic stand. It can be left attached to the mic clip for speedy setups.
Quik-N-EZ Boom tilts easily and slides smoothly to reach where you need it. The Quik-N-EZ Retainer allows for instant attachment of the boom to the stand. Just flip the lever up to attach and down to remove.
Quik-N-EZ Height Adjustment Grip adjusts the stand up or down to the desired height with smooth one-handed operation. A secure internal locking mechanism prevents slipping.

Measurements

Height: 1115-1680mm (43.9-66.1")
Weight: 3.5kg (7.8lbs)
Base radius: 340mm (13.4")
Boom length: 775mm (30.5")
We have loads of
great customer reviews
Rich Tone Music Ltd,
64-82 Broadfield Road,
Sheffield,
S8 0XL
United Kingdom
Open Mon to Sat from 10am - 5pm
Email Newsletters & Exclusive Offers
Receive weekly news of special offers, discounts, new products and promotions.
You can unsubscribe at any time.
Rich Tone Music Ltd is a company registered in England with company number 05285423 and VAT Number 870 3855 09